2015 Winter Sale List

Please contact Jennifer Blades for further information on these offerings.
Cellular (313)938-9221
Barn (734)737-0899

"Vantage Point"
9 yr old, 16.2h, bay warmblood gelding. Many wins in the 3'6" child/adult jumper division. Very scopey and game. Shown thru the 1.30m sucessfully. Owner in grad school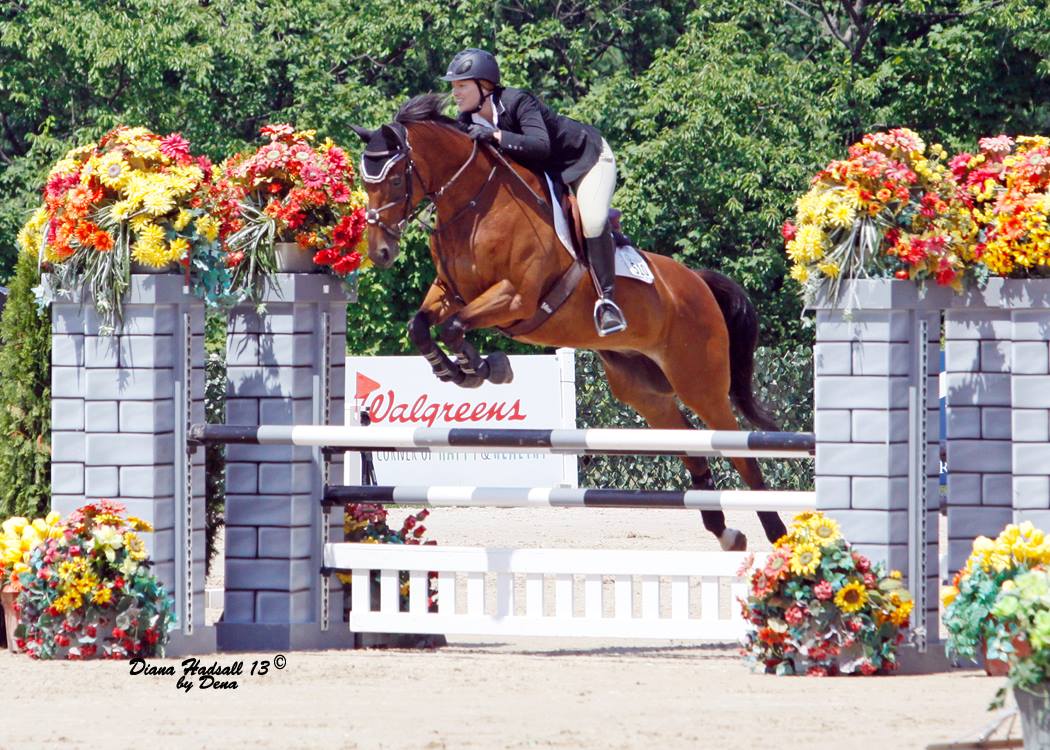 "Vino"
Six year old, 16hand flashy bay with socks. TB Gelding. very cute, nice mover, started over fences. Has shown a few times at schooling shows, auto change, quiet. Used in IHSA and IEA shows on the flat, would make a nice dressage horse also. Priced under 8k

"Urban"
- 5 yr old, 16.1h, bay, TB gelding. Quiet, sweet, honest, brave. Jumps around & swaps his leads. Ready to go do the baby greens this spring. Priced under $10k

"Brandy"
16.2 Hand dark bay/black TB Mare 6 year old
Started over jumps, great personality, will be a fun project for someone to finish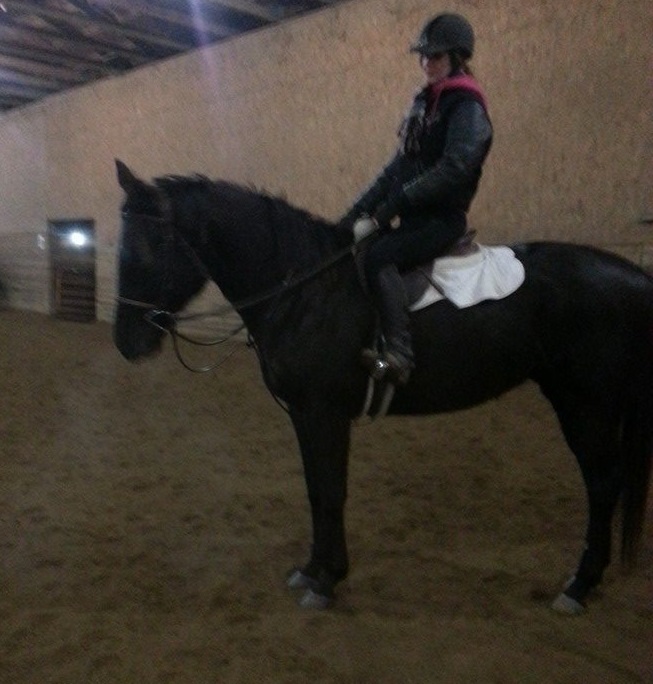 "Cosmopolitan"
16 Hand dark bay TB Gelding
15 years old, forward thinking jumper, very honest and game. MHJA Year end awards in 2014 in low schooling jumper, and low child adult jumpers

"Bentley"
6 year old 17H registered paint gelding. Has shown hunt seat, western. and halter at Paint and Open shows. Quiet, and good on trails.

"Willow"
16.2 H 4 year old chestnut TB mare
Good mover, nice jump, sweet, fun to ride, will be a nice project horse for someone to finish. Lightly started over fences.

.
"Kela"
6 Year old, 16.2 Hand, appendix QH gelding. Well broke on flat, schooling courses to 2'9" with changes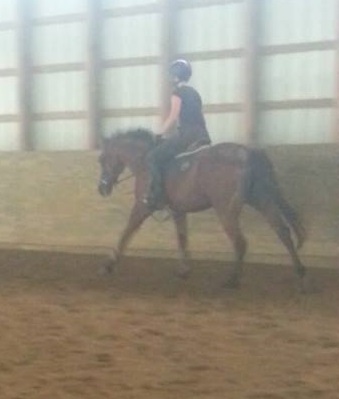 *SOLD* "Fiesta"

7 year old chestnut warmblood mare 16.2H. Beautiful mover and quiet, well bred out of Rio Grande mare. This mare will go far in the hunter ring, will do 3'6",. Ready for the pregreens.

*SOLD* "Finesse"

6 year old bay warmblood mare 16.1H. Well built, fancy mare

lots of scope, walks over the 3'6", big step. Nice horse for all three rings.
17 Year old, 16 hand chesnut TB Gelding. Many year end awards on MHJA and Lake Effect Circuits.

Wonderful first horse, the horse everyone wants to learn to horse show on. Can't say enough good things about this guy.
7 year old 17.1h Holsteiner gelding. Quiet, simple , honest and forgiving. Usually wins the hack. Currently showing the 3'3" pregreens, A/O's and national derbies. Very talented and easy horse.
12 yr old, 17.3h, grey warmblood gelding. Shown Sucessfully at A shows with a novice rider. Big, sweet, and sensible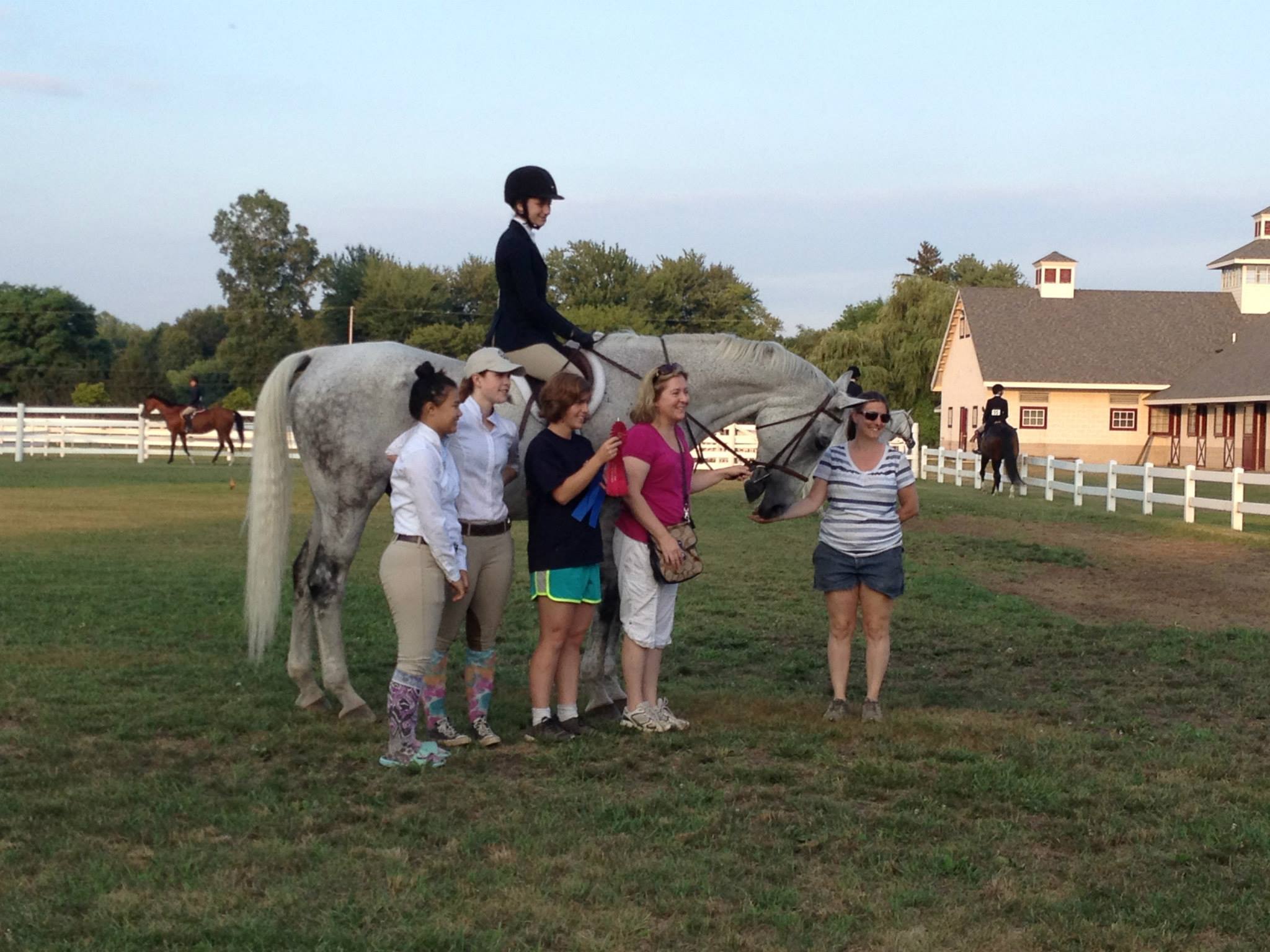 *SOLD* "Love Actually"
8 year old 16.3h, bay Hanoverian gelding. Quiet, easy. Will do the 2'6"- 3'6". Currently showing the jr hunters /medal/maclay/hunter derbies. Honest, no prep. Owner off to college.


*SOLD* "Sophie"
7 yr old, 15.2h, bay, TB mare. Started over fences, has a great lead change, lots of step, cute jump/form, fairly quiet & good on trails.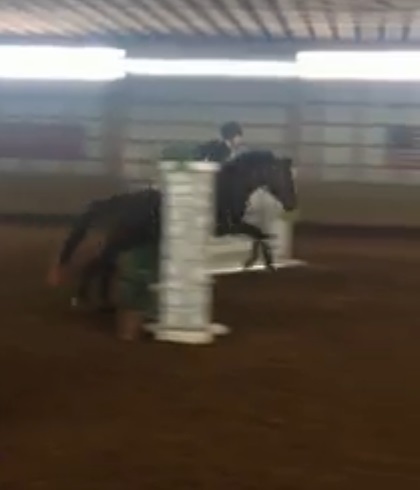 **SOLD* "Robby"
9 Year old, 16 Hand, chestnut TB gelding. Cute with white markings.
Very honest to the jumps, easy to ride, used in lessons. Great C circuit type packer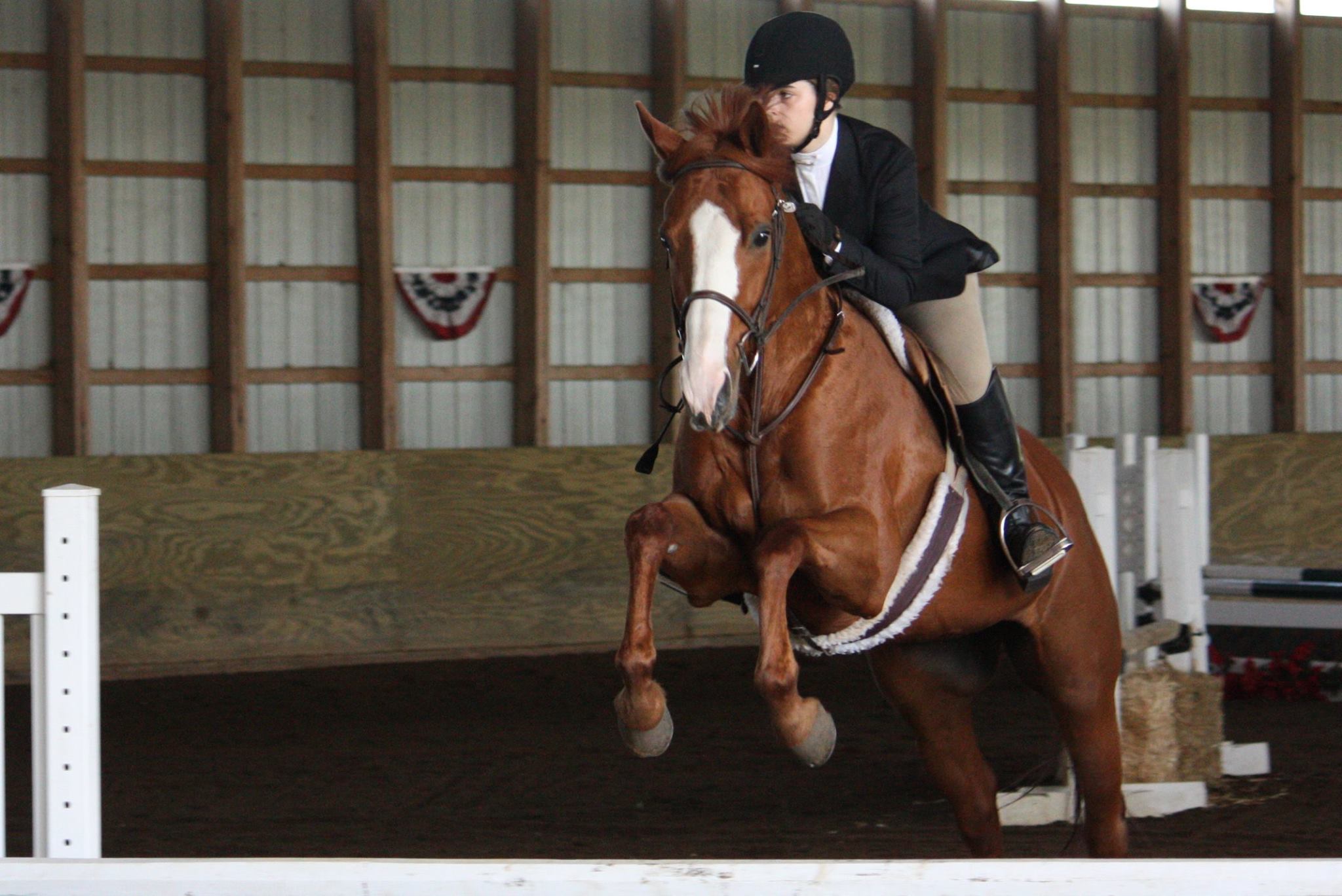 "Marley" *SOLD*
Marley - 14 yr old, 16.2h, bay TB/Hanoverian gelding. Nice 2'6 horse, has shown, could also do dressage and loves trail rides. Reasonably priced under $10k.

"Charlie Brown"*SOLD*
12 year old 16.1h chestnut belgian warmblood gelding16.2H. Flashy and talented. Can do all three rings shown 1.2m jumpers and equitation

Latte "Thanks a Latte" *SOLD*
Palomino Paint 16 year old, 14 H pony mare
Adorable pony. Jumps to 2'6", easy changes. Perfect pony to take rider from crosspoles on up. Lots of show miles , rider has sadly outgrown. Been there, done that. Latte is ready to teach another rider.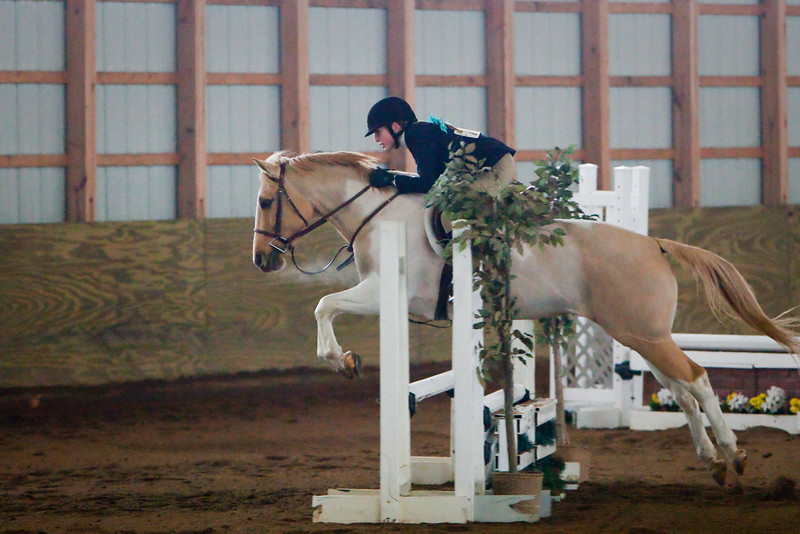 "Fuzzy" *SOLD*
6 year old bay TB gelding. 16H but long bodied. Super quiet. He has been shown in the baby greens this summer, and has a good lead change and an easy going personality.


"Ace" SOLD
6 year old 16.1 dark dapple grey TB gelding. Sweet, quiet and friendly. Just started over fences, has a lead change. Will be easy to finish, a very fun project.


"Grover" *SOLD*
7 year old 16.3 bay tb gelding. Nice mover, great personality, put together well .
Fancy project horse.

Finally Found "Finn" *SOLD*
8 Year old, 16 Hand,
dark bay Hanoverian cross Gelding.
Lots of show miles, easy to ride. Will take someone from crossrails through the childrens divisions at the "A" shows. Always a top ribbon in the hack and very comfortable to ride.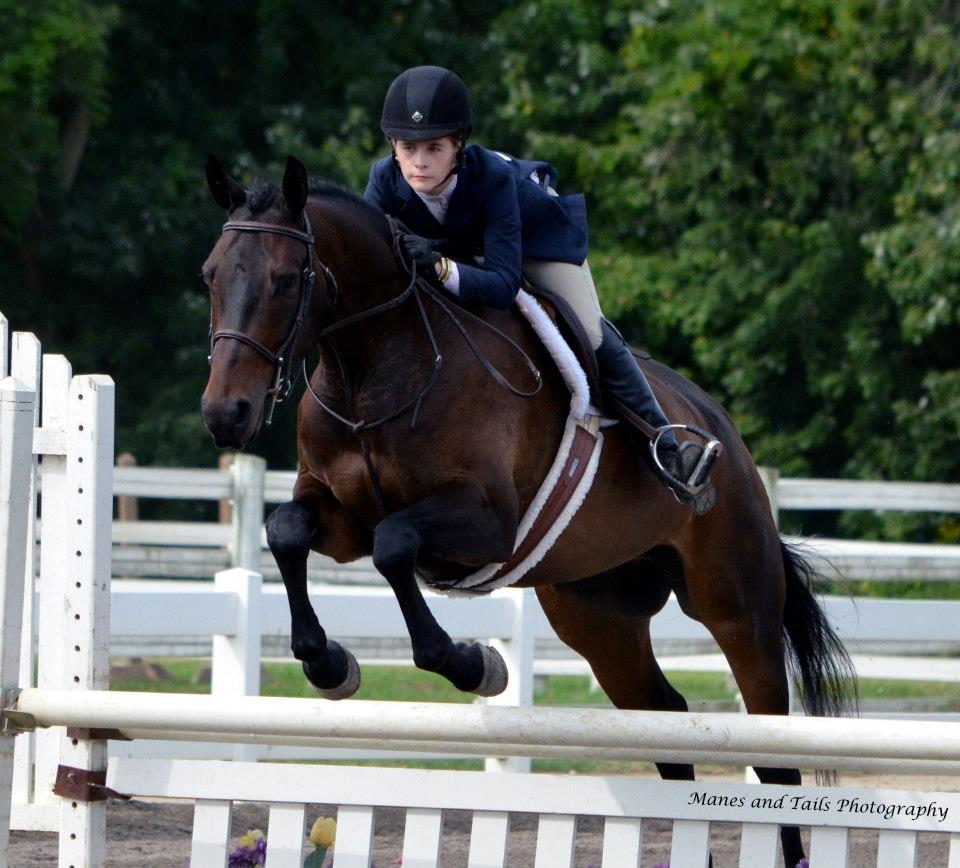 Riley "Fine Design" *SOLD*
Chestnut, 7 year old, 17H TB gelding
Very sweet to handle. Honest to all the jumps. Showing in the baby greens, reserve champion at woodbine "A" in June and August. Will be able to do the bigger jumps and be a very nice horse when finished.