Past sale horses

"Card Trick" *SOLD*
Seven year old unraced TB mare. Currently showing jumpers. Easy to mantain, only needs a few training rides here and there. Easy to flat for the junior or adult rider. Forward thinking, fun to ride.
Shown lightly on the MHJA "C" circuit, playing in jumpers at woodbine shows, ready to move up to 2'9"/3' on the "B"'s, will do all three rings. Trainer owned, looking for a new project :)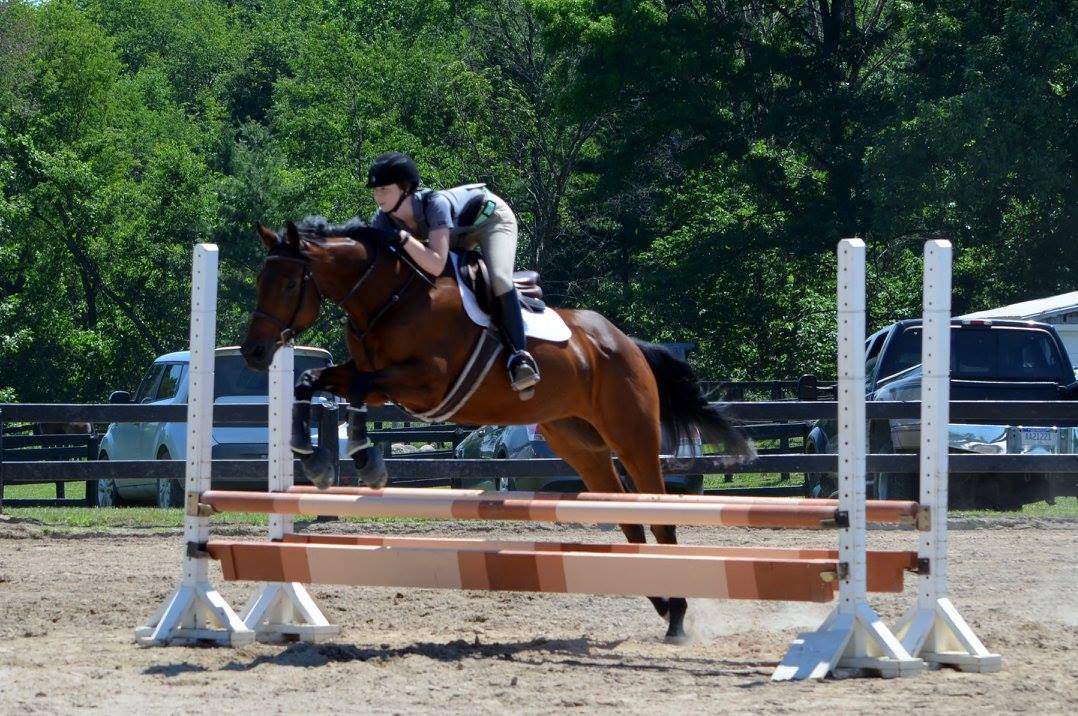 "Howie" *SOLD*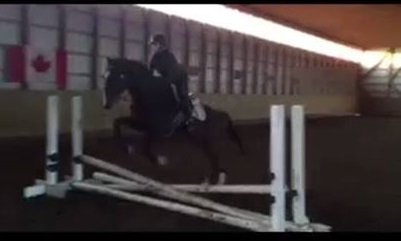 5 year old 17h bay TB gelding. Will be fancy, quiet and sweet to ride. Just started over fences.

*"Lewis" *SOLD*
For Sale: Lewis- 11 yr old, 16.2h, bay TB gelding. Easy going, jumps around & has an auto change. Has shown on the MHJA circuit successfully. Mild cribber but great packer type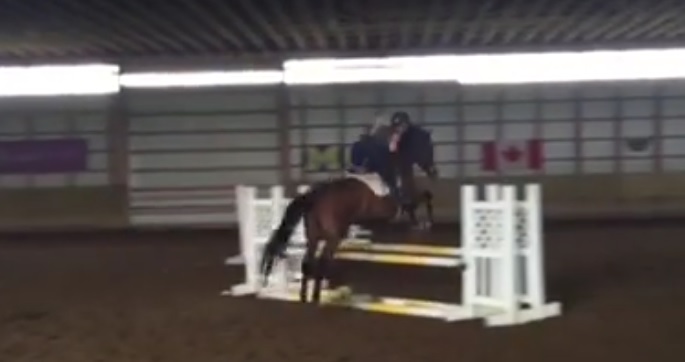 "Little Red Cap" *SOLD*
6 year old 15.1H bay Tb Mare Part of the Canter Program

"Foolish Comment" *SOLD*
8 yr old, 16.3h, chestnut TB gelding. Very reasonable to work with, started over fences. Sweet and loving on the ground. Part of the Canter Adoption Program. Sound.

"Fancy Boy" *SOLD*
6 year old 16H chestnut gelding with 3 socks and a blaze. Good mover. Part of the Canter Program

"Join the Movement" *SOLD*
4 year old 16 hand chestnut gelding. Well broke and quiet to handle on ground. Will make a good flat, trail horse or companion horse. Part of the Canter Program

"Singing Soul" *SOLD*
4 year old 15.2 hand dark bay TB mare. Well bred and a good looking mare. Great Mind. Part of the Canter Program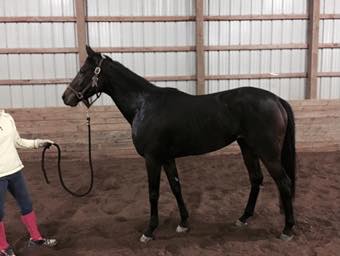 *SOLD* "Willow"
16.2 H 4 year old chestnut TB mare
Good mover, nice jump, sweet, fun to ride, will be a nice project horse for someone to finish. Great lead change. Now showing in baby greens.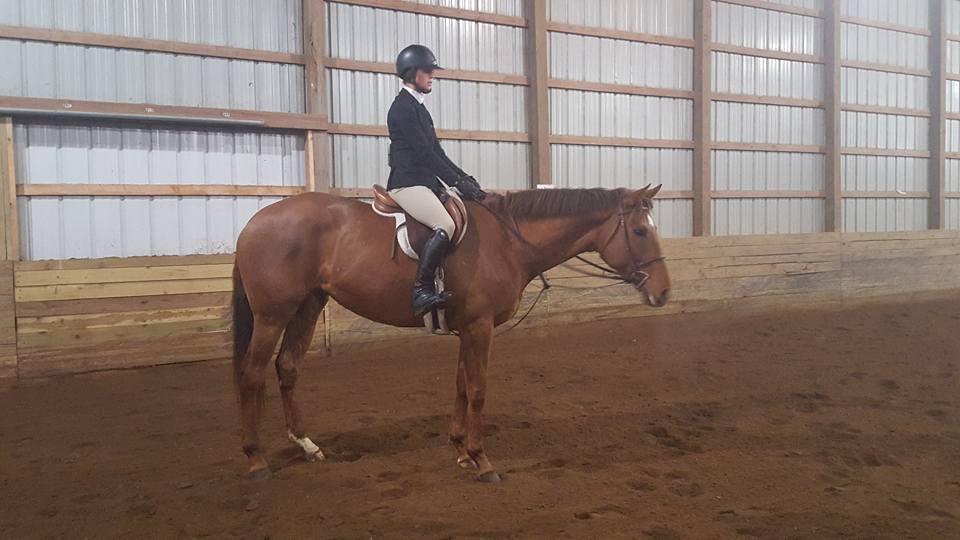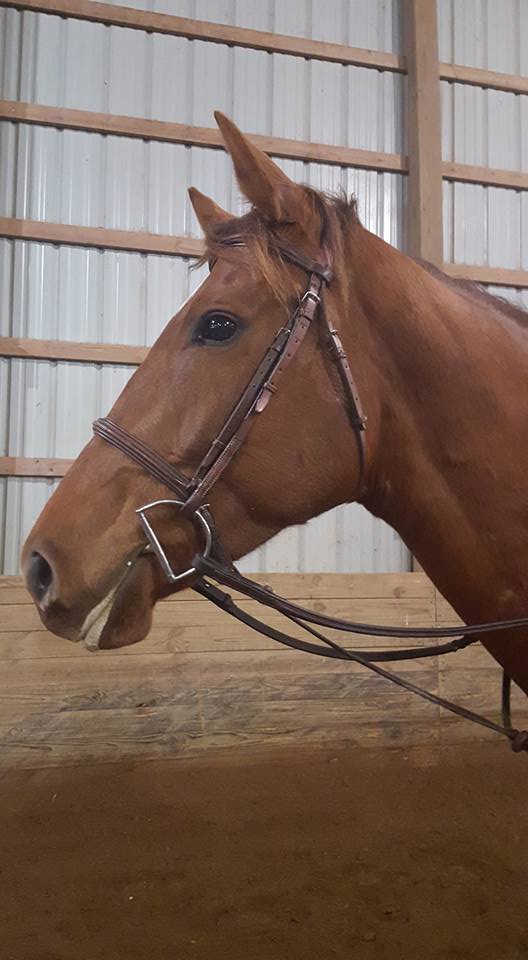 "Easy Heights CBF" SOLD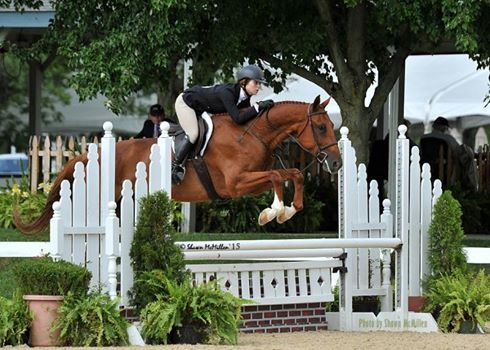 Seven year old, 2009 16h KWPN Gelding by VDL Silverstone. Has shown in 3' hunters, 2014 Baby Green Hunter ribbons at Ledges Fall, Equifest & HJAM.

Quiet and easy going, has a nice jump and good change.

"Solitaire" SOLD

12 year old 17H bay warmblood gelding with socks and blaze by Popeye K. Very quiet and talented. shown from 2' to 3'6" at the royal winter fair. Competitve horse.
*SOLD* "Urban"
- 5 yr old, 16.1h, bay, TB gelding. Quiet, sweet, honest, brave. Jumps around & swaps his leads. Ready to go do the baby greens this summer.

*SOLD* "Luna"
5 year old 15.3 H, dark dapple grey warmblood mare. Very cute, jumps around, honest and swaps leads but still green.

*SOLD** "Brandy"
16.2 Hand dark bay/black TB Mare 6 year old
Started over jumps, great personality, will be a fun project for someone to finish